N2BJ
Home Page
School of Rock Latest Videos and Additional Family Pictures 2021/2022
My Family – School of Rock and Summerfest/Showband Performances
Completely installed in snow and cold! See the pics!
Additional Photo Gallery 2014-2021
<![if !vml]>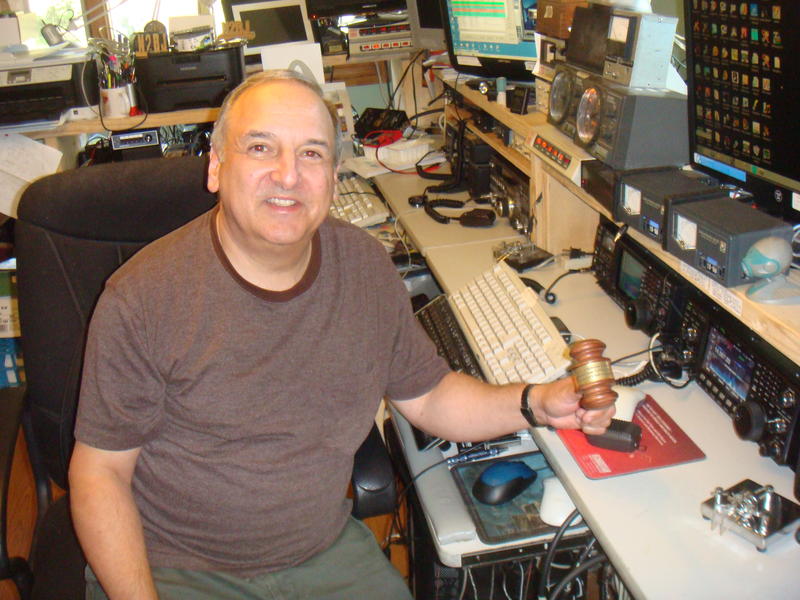 <![endif]>
N2BJ
Barry J. Cohen
New Lenox, IL 60451-1034
Will County Grid Square EN61AM

QSL's returned direct S.A.S.E ONLY!
QSL only Electronically via LOTW or eQSL.cc, NO BURO Cards returned

All Bands - All Modes 160 Meters through 432 MHz and 1296 MHz.  SSB, CW, FT8, FT4, RTTY, PSK31, Weak signal, JT65 and other digital modes.

DXCC,  #1 HONOR ROLL, Mixed /SSB  and CW Honor Roll, 10BDXCC 6,10,12,15,17,20, 30,40, 80, 160 Meters

10-10 # 27639

Station Equipment - Low Bands

RADIOS

MAIN RADIO: Flex 6600 with Maestro and Heil PR871 Microphone fully remote capable and operational with Transverters for 2M and 222MHz.
Alternate: Icom IC 7600
Alternate: Icom 7300
Alternate: Kenwood TS2000X (Mainly used on VHF/UHF/1296)

PRIMARY AMPLIFIER: Elecraft KPA1500
ALTERNATE AMPLIFIERS for IC7600 and IC7300: Alpha 87A, SPE EXPERT 1K-FA SOLID STATE

ANTENNAS HYGAIN TH11-DX 11 ELEMENT 5 Band Beam 10, 12, 15, 17, 20 Meters

40M 2 Element HyGain Beam Explorer 7-2
160, 75, 60, 40, 30 Meter Inverted V's, 160 Meter Center-Fed Zepp with Homebrew 500 Ohm Open Wire Feedline

TOWER #1 US TOWER Heavy Duty HDX-589-MDPL 89 ft Remote Control

TOWER #2 TRIAX W51 51FT Motorized Tower

All Antennas feed with Andrew 1 -5/8 inch HELIAX Hardline
ROTOR - YASEU Heavy Duty G-2800SDX, full \Remote Control

VHF/UHF

6 Meter Flex 6600, Alternate: Icom 7600
6M through 1296Mhz Kenwood TS2000X
Advanced Receiver Research ARR GAASFet pre-amps on each band



VHF/UHF ANTENNAS
6 Meters 6 Element A50-6S 11 db gain
2 Meters 17B2 17 Element Long Boomer 31ft Boom Cushcraft 18db gain
220 MHz 220B 17 Element Cushcraft 19 ft boom 17 db gain
432 MHz 729B 29 Element Cushcraft Long Boomer 17.8 db gain
<![if !supportLineBreakNewLine]>
<![endif]>
1296 MHz Down East Microwave  23 Element Loop Yagi 18dbi gain
<![if !supportLineBreakNewLine]>
<![endif]>
All antennas feed with ANDREW 1 -5/8 inch HELIAX Hardline


VHF/UHF AMPLIFIERS

6 Meter, SPE Expert 1K-FA 1KW,  Mirage A1015B 150 Watts out, Elecraft KPA1500 for 6m
2M Motorola Solid state 500W out, Alternate Mirage B1016 , 160 Watts output
220 MHz 8930 Tube 500 W output, Alternate Mirage C1012, 120 watts output
432 MHz Motorola Solid State 375 Watts output, Alternate Mirage D1010, 100 watts output


Send Email message to N2BJ
<![if !vml]>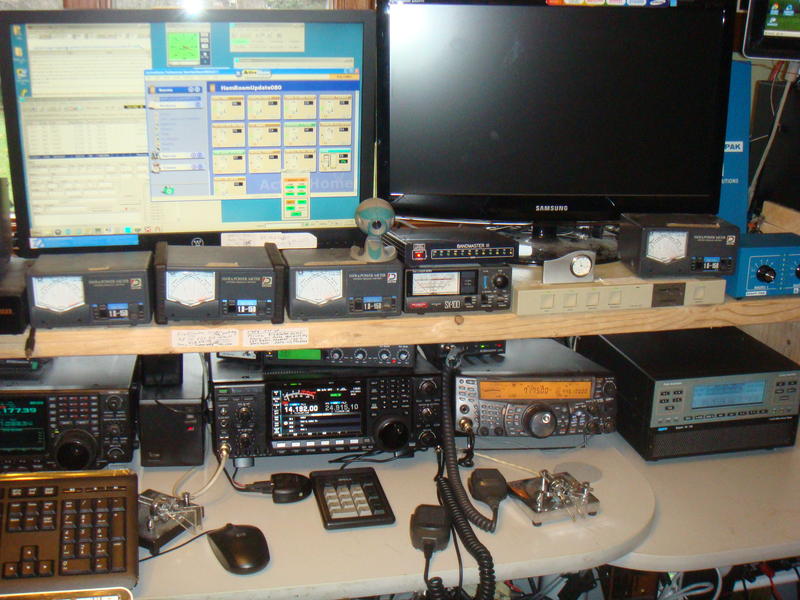 <![endif]>
N2BJ Main Tower TH11 and antennas 6M – 2304Mhz

<![if !vml]>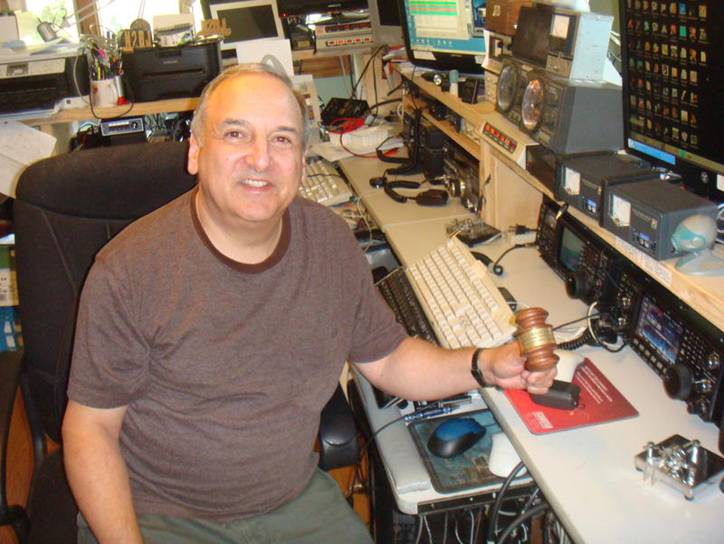 <![endif]>
N2BJ Barry

<![if !supportLineBreakNewLine]>
<![endif]>
2nd Tower 40Meter Explorer 2 El Beam and 440 Repeater antennas
<![if !vml]>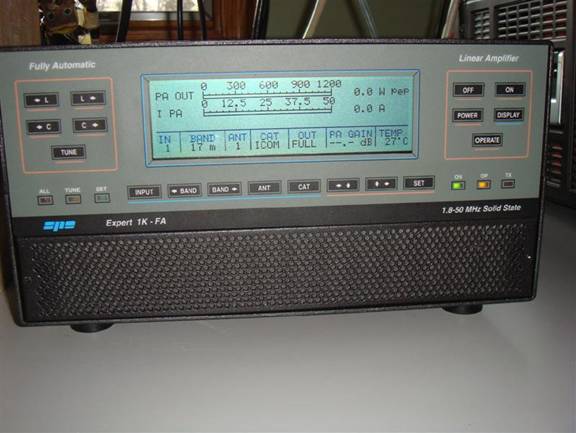 <![endif]>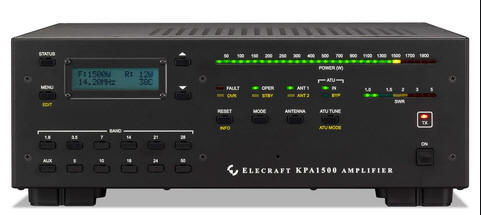 <![if !vml]>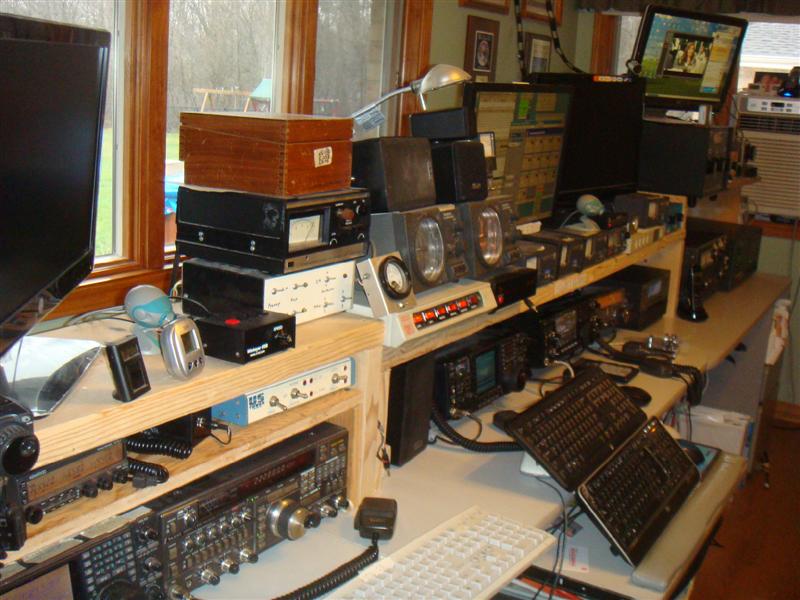 <![endif]>
<![if !vml]>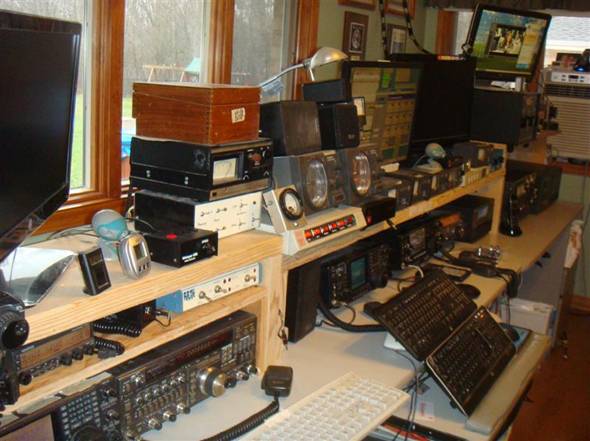 <![endif]>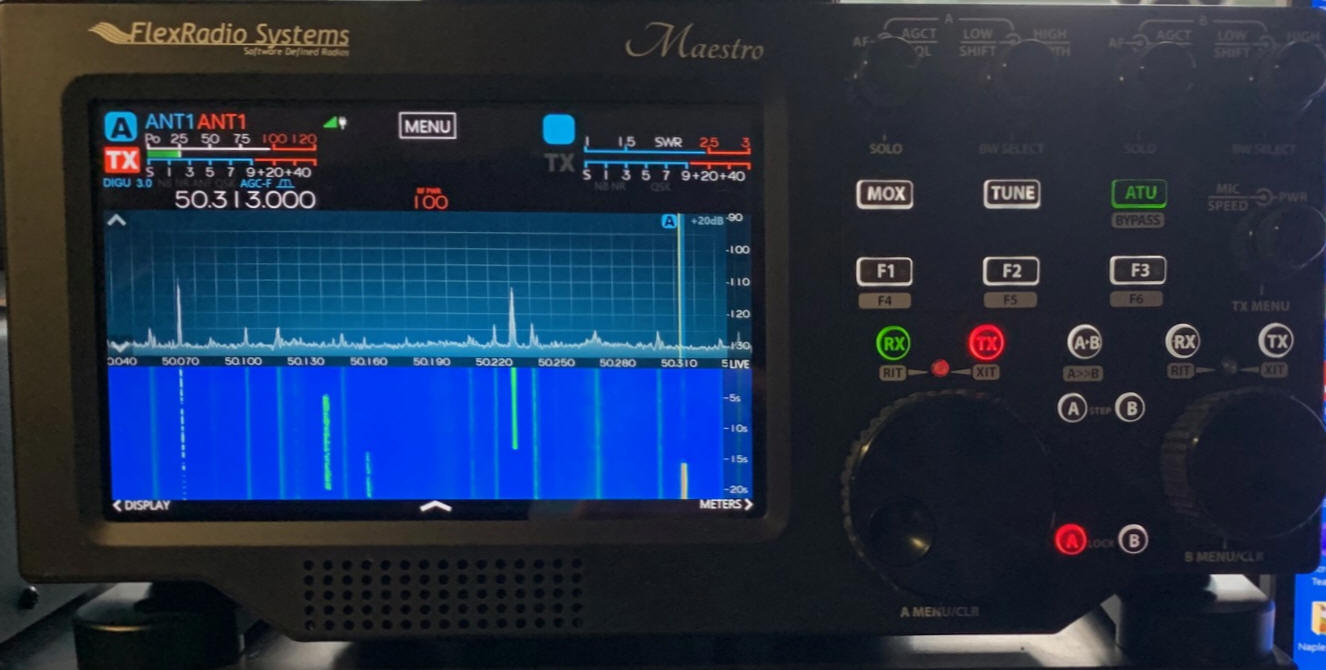 <![if !vml]>
<![endif]>